---
This small rustic inn brings you heartful hospitality, delicious food and great quality hot spring water.
---

0263-46-0567

3-4-18, Asama Onsen, Matsumoto, Nagano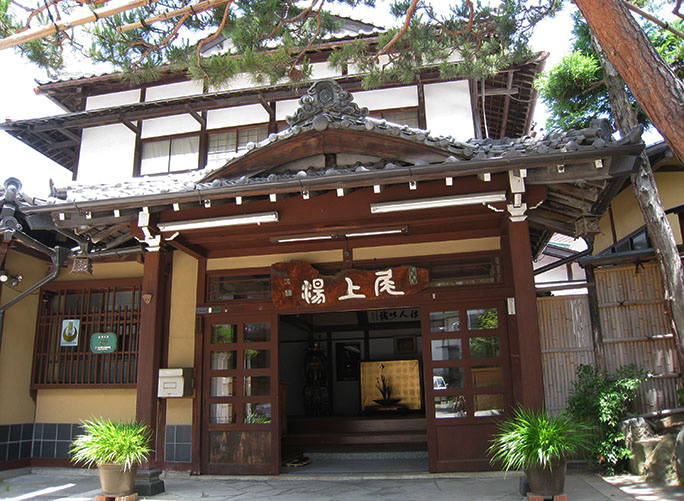 Authentic Japanese architecture of the Taisho era (1912-1926).
This building was used in a scene of a TV show called "Hakusen nagashi".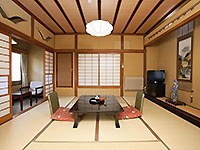 Example of a guest room (Fuji)
Nostalgic and traditional Japanese-style rooms. Please enjoy a leisurely stay in a quiet room.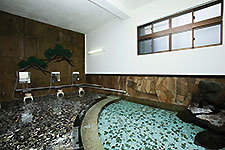 Natural hot spring water
We don't have open-air baths or jacuzzis, but we are proud of our 100% natural hot spring water.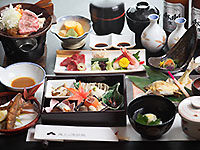 Example of a course dinner (fall)
Please enjoy the fine taste of our perfectionist chef's dedication, to expressing the flavors of ingredients and a sense of the seasons.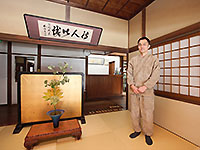 Welcome to Onouenoyu!
We aim to provide attentive hospitality that only small inns could offer.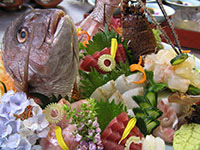 Whole bream sashimi for celebrations
Special meals can be provided, to cater for guests' special requests. (Prior arrangement necessary.)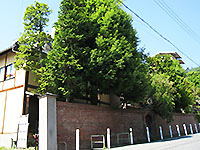 Nostalgic look of red brickwork.
The red bricks are reminiscent of the Taisho Era (1912-1926). They compliment the green leaves of spring and summer and collaborate with the red and yellow leaves of fall.
Number of Rooms/Capacity

10 Rooms/45 Guests

Accommodation Fee

Weekdays 2 Guests 2 Meals
¥9,000 to ¥14,000 per guest

Check-in/Check-out

3 PM/10 AM

Hot Spring Baths

Men's and Ladies' baths

Single-day Plan (Wintertime only. Reservation required at least 1 day ahead)

Hot Spring and Lunch Plan
– Bento lunch-box plan from ¥2,000
(for 4 or more guests)
– Mini course meals from ¥3,000
(for 3 or more guests)
and other similar options

FAX

0263-46-0568