---
Private baths are free of charge and morning and evening meals are served in your room. This is a small and relaxing hot spring inn.
---

0263-46-1516

3-13-5, Asama Onsen, Matsumoto, Nagano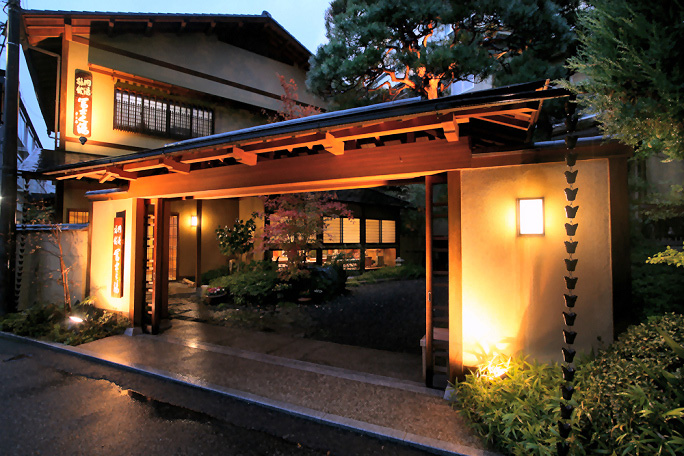 Evening view at the front door of Fujinoyu.
A small onsen inn with 10 rooms which was awarded the Matsumoto City Landscape Prize. They have a genuine Japanese atmosphere.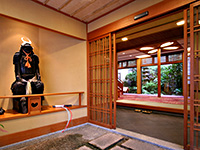 The lobby and some mid-Edo period armor.
The counter area where you can check-in or take a seat. The motifs around the front door are cherry blossoms.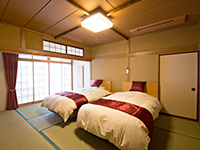 Example of a guest room (Suzuran)
A variety of 10 different rooms out of which the genuine atmosphere of Japanese style overflows.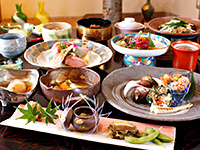 Example of a creative course dinner
The chef employs seasonal ingredients and with a playful heart prepares creative course meals.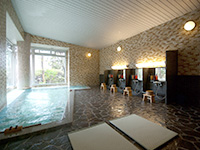 Grand bath "Fuyou"
The grand bath facing a Japanese garden in which you can enjoy the colors of the seasons.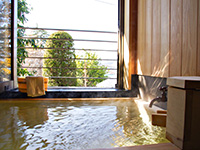 Guest room with a semi open-air bath
You can enjoy the semi open-air bath in your room anytime.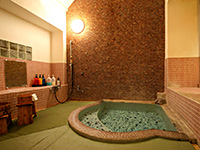 Free private baths
Private baths with tatami mats are available free of charge and they don't require additional heat or water.
Number of Rooms/Capacity

10 Rooms/40 Guests

Accommodation Fee

Two guests with 2 meals from ¥12,000 per guest.
Two guests without meals from ¥7,000 per guest.

Check-in/Check-out

3 PM/10 AM

Hot Spring Baths

Men's and Ladies' baths,
Free private baths with tatami mat area,
3 Rooms with semi-open-air baths.

Single-day Plan

Reservations for more than 4 guests begin from ¥6,000 per guest.

FAX

0263-46-1518