Soba (Buck Wheat Noodles)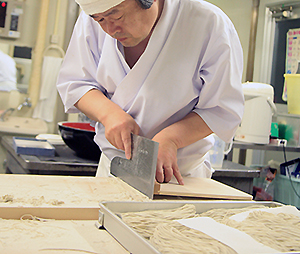 In Asama Onsen, each inn owner or their chef will make their own soba noodles.
From late October to early November, newly harvested soba will be used by the inns and will be proudly offered on their menus.
Nagano Area's Variety of Seasonal Foods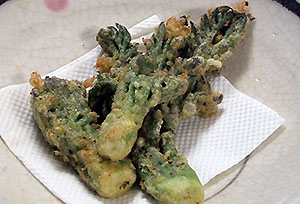 Mountain vegetables are abundant, and are harvested in spring. Wasabi flowers are a delicacy too which can be enjoyed only within the Matsumoto area.
River fish are at their best in summer, while soba noodles made from freshly harvested buckwheat, and mushrooms are enjoyed in fall.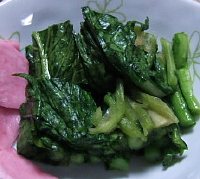 "Nozawana", a famous regional vegetable which is often used for making pickles in Nagano, is harvested in winter, and "nozawana pickles" prepared in-house, are proudly served to guests by individual homes and inns.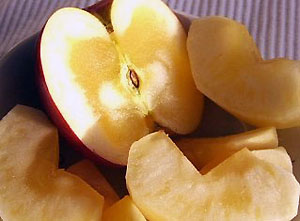 As the temperature differs significantly between day and night in Matsumoto district, such a climate produces sweet and delicious fruit. Watermelons are available in summer, while grapes and apples are available in fall, and at some orchards Visitors can even have a fruit picking experience.
At inns in Asama Onsen, a wide range of creatively cooked seasonal foods are served. Whether a main or a desert, both your eyes and your tastebuds will enjoy a feast.
Famous Examples of Local Cuisine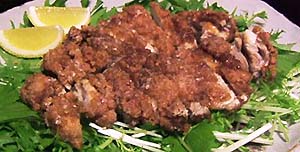 "Sanzoku-yaki" (bandit chicken) is deep-fried chicken which is marinated in a soy or miso based sauce with garnishing such as garlic and ginger. It is one of the popular menu items in izakaya around the city, as well as in Asama Onsen.
Marui, a tofu shop in Asama Onsen which was founded in 1930, has a restaurant on the second floor of the building, specializing in tofu dishes. This restaurant is popular among local gourmet enthusiasts.