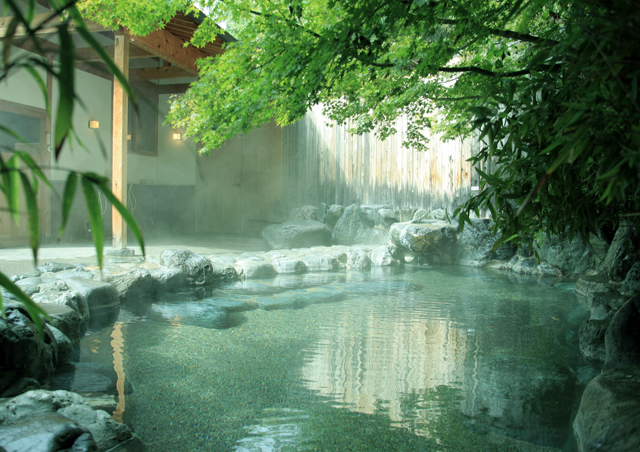 The 7 sources of the onsen (hot spring) water have continuously flowed from the earth for over a thousand years at a temperature of about 50℃. The volume of the water flowing from the onsen, around 1,500 liters/min, is second or third most abundant amongst the onsens of Nagano Prefecture.
The water of Asama Onsen is plain alkaline water, which is referred to as "water of beauty". The colorless and transparent water can be enjoyed by all warming your body thoroughly.
Onsen Bathing in the hot spring waters of Asama has been known to improve neuralgia, muscle pain, joint aches, stiff shoulders and joints, motion paralysis, bruises, hemorrhoids, digestive disorders, poor circulation, recovery from sickness, tiredness, and to improve overall health and well-being.